Ever wondered how Black Pottery gets an unattainable finish?
It is Kabbish as known locally that does the magic, a clay slip prepared with local ingredients, having a subtle language of the geography it comes from.
Inspired by the color Black a perfect incarnation of strength, elegance and sophistication, Kabbish stubbornly keeps one foot in the past as an appreciation and respect for the communal work that goes into making of Black Pottery and offers one of a kind Jewelry ranges that speaks of the traditions and values of the area it comes from.
Any piece that you pick from a variety of collections the brand has to offer, meticulously captures people's culture and traditions for the inspiration and is genuinely hand crafted from creating pots with the lump of clay till the final fixtures, and not to forget the love that is added throughout the process.
Next time you stand in front of the mirror adorning yourself, know that each piece your hand touches and your body embraces doesn't come from a mechanized process but from the people and from the land we live. A perfect blend of tradition and modernity the brand proudly brings to you 'A pot that you can wear with a story that you can tell.'
"Gagri" as known locally is the humble terracotta pot used to store water, is what our exclusive collection all about.
Inspired from the subtleties of the beautiful curves and its relation with the people, the collection speaks of the age old Indian terracotta tradition in every piece that you pick.
22 kt Gold Plated, light weighted, it assures of adorning women from any walks of life, not just will add to the beauty, but will also keep you grounded with all the love that has been poured in the making process.
Perfect blend of tradition and modernity, each piece is individually made and crafted having beauty with all its differences in place, with no two pieces alike.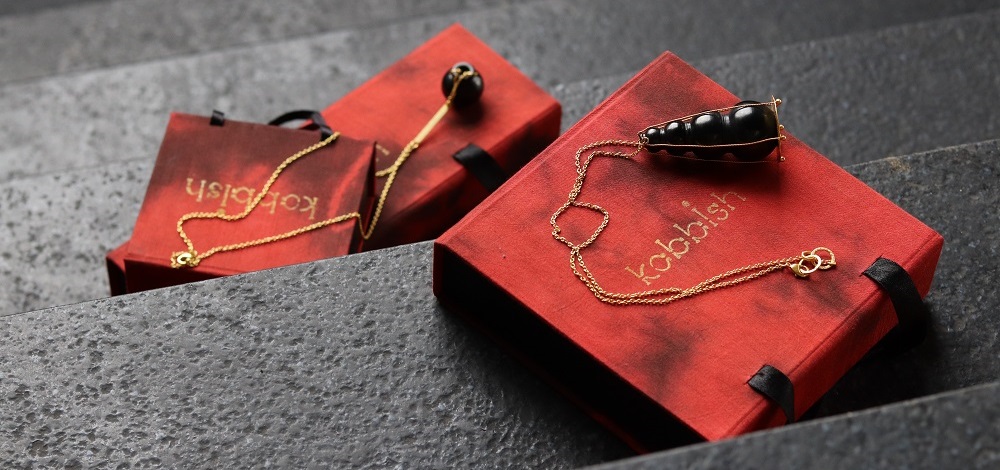 With a keen eye for detail, we work closely with how the product reaches you or your loved one.
Each Jewelry that you buy comes meticulously cased, resting in a Shibori tied and dyed fabric covered handcrafted box in a beautiful hue of red, adding to the piece that you buy and making it a perfect gift for the women you love and even for yourself.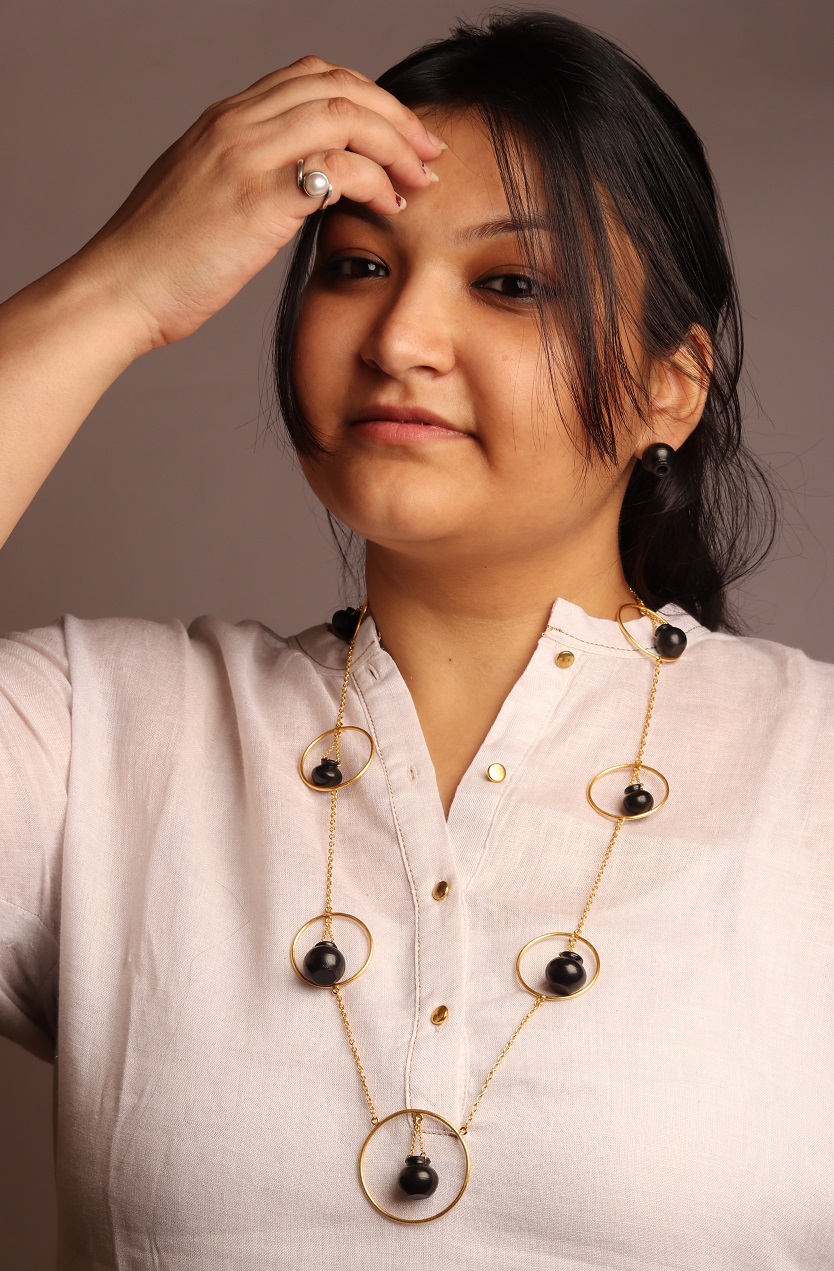 'Bloom where planted' is what they say, and Kabbish truly is a product of that.
Graduate of Indian Institute of Crafts and Design, Jaipur Parul Agrawal has always been rooted and dedicated towards her culture and birthplace Azamgarh. Exploring it in different dimensions, she managed to identify herself with the age old traditional craft of Black Pottery and now has a strong identification with Kabbish, that celebrates our values and culture through one of a kind jewelry brand, which proudly showcases Indian aesthetics in a contemporary language.
There is always a scope, you need to identify and tap it, is what they say and Kabbish stands by it. Design Sensibilities when mixed with tradition smartly and wisely not just makes to be a great product but also empowers so many involved in the process.
It has always been her humility, poise and an ambition to do something for the society that led her to make a mark by exploring the cluster and get into the nooks and crannies of things never seen and heard about.
Parul's commitment to revive, sustain and empower has given birth to what we proudly know now as Kabbish.